I've written over 8,000 Headlines. Why isn't it getting any easier?
Things got interesting over here. I threw away my template. No more safety net. No more cheat sheet. No more hey-Justin-this-project-was-hard-enough-why-don't-you-give-yourself-a-break breaks.
Nope. I went full masochist.
And to raise the bar, I took 37 of the all-time best direct response headlines and printed them for inspiration.
So anything you see from this point forward will be straight from my brain, or inspired by some of the best money-making formulas ever. The results have been interesting, especially since I'm not a hard-sell kinda guy. It did me good to step into that world.
Some lists turned out well. Others became used-car-dealer-y. A few kicked my 100-headline-writing butt. But they all raised my game.
To start, I revisited 3 posts. I looked at the top lines & practiced writing DR style a few times each. They're not super interesting to read, but the before & after makes a good progress check. I think I done good!
But enough about me. Here are posts 72-80. As always, lessons below:
The Posts
My first attempt at this stuffed animal/washcloth hybrid was a letdown. So I went direct response on it. But It's not exciting to read. Essentially, I took 37 formulas and tried them 3 times. The results were solid! Better than my first attempt, anyway.
I've gone almost a whole year without fighting over bath time!
How happy would you be if you suddenly stopped fighting with your toddler over baths?
How much would you pay for an easier bath time? Is it less than $15.99?
If you've already thrown in the towel over bath time, you're going to want to pick it back up.
Same idea as SoapSox. My last list for the energy shot was only OK. The direct response formulas put an  interesting twist on things. They came off more hard-sell than I was expecting—which, as I'm writing this, sounds dumb. Of course they're more hard sell. That's the point.
I'd like to give this to my fellow man… while he's still awake to enjoy it
Almost everyone hits a wall at 2:30. Here's how to blast right through it.
You've never had it before, but I want you to see what not being tired feels like
Sugary energy drinks come in 16 oz. cans and cause you to crash. Ours comes in a 2 oz. bottle and doesn't.
Yup. More direct response. Since these inversion tables are sold through infomercial, I wanted to see what I could do. The list came out a little old-school, but not bad.
90 degrees are the reason my back pain is disappearing
Loosen your spine in under 2 minutes
The one back pain table that's reducing the need for surgery 70.5%
OK, enough before & after. Let's dive into something new. Onistly is a professional development site where peers provide anonymous feedback. No HR. Just you and a world of opinions. Seems like a dangerous idea… Most lines came from my brain rather than the list, but I worked in a few.
So you think you're ready to lead? Here's how others feel about it.
Everyone has opinions about you—and here they are
Leadership can be predicted. Find out what others think about your shot.
The anonymous peer survey HR doesn't know about
Day 76: Sheena Vandevanter & 1-Up Branding
My friend Sheena is a nerd. She's also a content writer, podcast host & branding expert. She's revamping her site and I whipped up some lines for her even though she didn't ask me to. Mostly because I was looking for fun things to write about and this let me play with lines from Firefly, The 5th Element & Star Wars. Yay, space!
Your cheat code for better copy
Imagine your copy bit by a radioactive spider
The gamer's guide to better content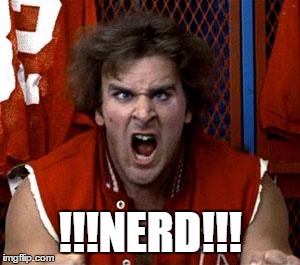 Speaking of nerds, this lil' science nugget uses motion capture software to move your mouse. Or as they put it, "elevating human-computer interaction to a new, more efficient and more comfortable level." Umm, wut? Here CozyTap. I fixed that for you.
Laptops have been progressing for years. Now the mouse finally caught up.
What would happen if motion capture video could improve your mouse?
Attention Linux users: This latest keyboard shortcut has nothing to do with the keys
Day 78: The Anything Is Possible 5K
This 5K race takes place at 1:50 AM. WTF, right? But check it out. It happens as daylight savings time resets. So as you're running, the clock flicks back an hour and you finish before you start. Whaaaaaa?!  That's some Marty McFly stuff right there. I ran it a few years ago and got pancakes, beer and pajamas when I finished. Plus a negative time. And sore calves. Time travel almost made me like running.  Almost.
The biggest daylight saving party in Atlanta just happens to have a 5K in front of it
Come for the pancakes. Stay for the time travel.
Day 79: Open Office Floor Plans
Skip this one. I wrote 50 snarky headlines about working in an open office environment, and 50 legitimate ones. Kind of a throw away post. I was grumpy. But the pros/cons idea might pop up again.
Ahhh, it felt great to tackle this one! I've been saving my post about this online editing tool for a while. If you're a writer, I think you'll enjoy it. It's fun, a little playful, a little inside—and I like it. One of my new favorite posts. 
There are 171,476 words in the English language. We'll tell you which ones notto use.
Improve your writing in 2 steps: 1) copy 2) paste
It's annoying when your friends correct your grammar. But it's helpful when we do it.
Like Ernest is looking over your shoulder. Only without the whiskey breath.
When it comes to editing, you're entitled to our opinion
The Lessons
Crazy how it's been another 10 days already. As I write this, I've just posted # 84 and it feel ahh-mazing to be so close to the finish line. I can see the light, and man, does it look good.
That being said, I hit some major writer's block this week! Sheer panic set in for an hour 3 separate days as I looked at site after site, not able to choose a topic. The feeling never left my mind. I had trouble concentrating & sleeping for a few days. Really messed me up. I even tanked a hockey game because I couldn't focus.
But my friends offered a few suggestions and I'm having fun again. Yay, collaboration!
The Direct Response lines are helping me discover new angles. They're not all my style, but being they've netted millions of dollars, it's one I must respect.
I've done my best to honor the art of headlines without creating click bait. It makes me hate the way we cheapen great lines. Readers deserve better.
Now that I've written 4 separate posts twice (SoapSox, 5-hour, Teeter & custom shirts), I'm discovering how much I've learned through this process. I've got new ways to approach projects—and that can only come through experience.
As difficult as it's been, I'm glad I'm challenging myself for these last 20 days. I could coast, but what's the point in that? Nothing good comes easy.
Writing that last bullet point seems b-a-n-a-n-a-s. I was miserable writing a few of these lists. Being able to appreciate it already is a good sign.
P.S. If you're wondering why I started at post #72 this email, it's because I threw in #71 with the last batch. It was the end of a theme pack. You can find it here—along with all the other posts on the table of contents.