70 Days In, And Boy Is My Brain Huge
Hey amigo! You're looking as fresh as paint today.
Crazy times over here. Experimenting with new topics. Tinkering with old lines. Discovering a dentist who may be swindling people… All kinds of neat things happened over this last batch.
…Do people still say "neat?"
Irregardless (ouch), let's take a look at posts 61-70.
Lessons at the bottom.
The Posts
61: Custom Dress Shirts #1 – Swiping my own lines
This was interesting. I took the lines from Thompson's T-shirts and applied them to a custom dress shirt company. A straight line-by-line update. I was curious how they'd look, and since it's my project, I get to find out.
The result? Meh. It didn't carry over as well as I'd hoped. But I'm glad I tried.
Tired of being known as The Schlubby Guy?
The shirt you wear when you need to look good
The fashion shirt for oddball bodies
62: Custom Dress Shirts #2 – The standard way
To give myself a comparison, I wrote 103 lines my way. These turned out much better, but the previous list helped a lot. Noodling the idea for 24 hours gave me a solid foundation of themes to build from.
It's great to know these lines can help in the future. And not just me—but anyone who wants them.
We'll make you look like a modern gentleman. The way you act is up to you.
Just because you look good, doesn't mean you can't behave badly
63: Click Bait Cat Video
A post on Bookface reminded me why I'm doing this project. It was so awful and over-the-top that I couldn't ignore it. And not in a good way. In a please-let-me-help-you way. So, I took MAN STOPS FEEDING HIS CAT AND GIVES HIM BALLS… NOW WATCH THE FOOD BOWL WHEN THE CAT FINDS IT: and turned it into this:
Learn what a little ingenuity and 3 whiffle balls can do for your cat's diet
This engineer had a fat cat and some extra time. Now he's got a skinny cat and a great story.
Can someone please mass produce this custom cat feeder right meow!?
I still hate these kinds of headlines. I wrote 100 of them, straight from my brain in 45 minutes. No skill required. Damn you for cheapening the art of great headlines, Buzzfeed.
64: Take Me Cooking
This one came from a reader. Thanks, Annie B! Take Me Cooking is like Airbnb for cooking classes. You travel, and a host teaches you how to make regional dishes in their home. Or you're the host and you invite travelers. It's a pretty cool idea. Very millennial.
I outlined the process of working with Annie in the post—and collaboratively, I think we came up with some strong lines. Annie chose the top few, including:
A backstage pass to home-cooked meals, anywhere you travel
Connect with keepers of age-old family recipes, and trade secrets in their kitchens
65: SoapSox
Aaand, we're back to Shark Tank. These bath toys/stuffed animals/sponges make getting toddlers into the tub fun. Historically, I've done well with playful products, but I never hit my stride with this one. I guess I don't do "cute" well.
The rubber ducky just met his match
66: Dentist Direct Mail
This one made feel uber sketchy. I pulled a random piece of direct mail from the recycling bin and wrote headlines for a dentist. He was advertising an implant that looked like a tooth with a woodscrew on it. (shudder)
As I checked their site, I found they offered back massages, paraffin hand wax, and all kinds of awesome extras as you got your teeth cleaned. Sweet! That's much less gruesome to write about.
…Read the lines, then I'll tell you the twist:
We don't recommend getting a cleaning from a masseuse, but a massage at your dentist's office can be an unexpected treat
Some dentists give you a free toothbrush. We give you a massage & personal attention
If you've never heard of a dentist office with a masseuse, it's because we're the only one
So, upon reading reviews, I'm pretty sure this is an insurance scam that preys upon immigrants. There's a lot of bad juju here. I mean, other than the fact that they're a dentist who gives back rubs.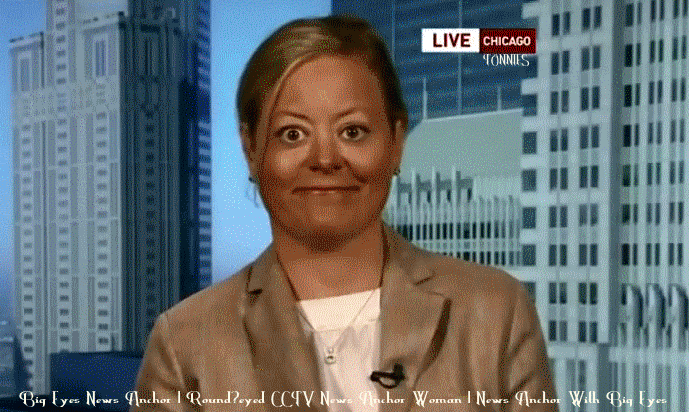 67: NupHero Pheromone Spray
OK, now THIS one I liked. This Indiegogo campaign uses science to increase confidence. They're a bit nerdy, but they don't overpromise benefits, and they target their market correctly. And they're not sketchy. It's not about making yourself irresistible—it's about boosting a man's confidence—which can get you noticed.
I got a little playful with it, but tried to not cross into d-bag territory.
When we sprayed this, the girls thought our lab coats looked sexy
We wanted to see how much impact smell can have on a woman's brain. The answer got us a girlfriend.
The jury is in. And the laws of attraction have been overruled
I feel like I accomplished it. Thoughts?
I spent the next few days collaborating with content writers. They're all great people, fantastic creatives, and don't need any help with headlines. But I wanted to see what I could do with their work, and they were gracious enough to let me try.
68: Doug Paton's Polar Bear
Doug's a content writer in the outdoor & education space and all-around good guy. He's got a great piece about how to tell your story so people listen, and it peaks at his accidental encounter with a polar bear.
Here are some top lines he selected for Are You Telling Your Story Correctly:
How almost being eaten by a polar bear taught me to be a better writer
What's worse? The bugs, this bear, or your story?
Everyone's got a polar bear story. This one's mine.
69: Hillary Weiss & Her Writing Style
If you want to learn how to put personality into content, Hillary might be your new BFF. She's big on blogging and her headline game is Jedi level. I asked If I could try lines for 2 of her pieces, and she said yes. And while it was tough to work within confines of the content, I think I did well.
Here are my results for The real (and only) way to find your writing style:
Stop judging your own work, judger
HERE'S WHY I CAN WRITE IN ALL CAPS (and you can't)
Never buy a writing style off the rack
70: Hillary Weiss & The Worst Way To Price Anything Ever
This post has an important lesson on pricing. Since I'd already been in Hillary's brain for 24 hours, I tried to maintain my foothold and pull more lines while I could—but it was no easier today than yesterday. In fact, it may have been harder. Turns out, Hillary's brain is slippery. But I held on long enough to grab some good lines.
This launch mistake made me want to punch my underpriced face
Who else is underpriced AF?
Never listen to old Hillary when it comes to pricing
BONUS DAY!!!!
Because it makes sense to group this next one with Doug & Hillary, here's one more.
Day 71: Alaura Weaver & Blog Post Pain
Alaura writes killer long content. I write short. And I envy those with enough gas to pump out engaging words for big stretches. Plus, she set the headline bar high with this one. PAIN MAKES AMAZING BLOGGING INSPIRATION- HERE'S HOW TO USE IT (WITHOUT BEING A DOUCHE).
Here's my attempt:
If I tell you how to read your prospect's mind, do you promise not to abuse the power?
The exploitation dilemma: Should you really solve your customer's pain?
This classic ad for a douche got it wrong—and I'm going to fix it
Y'know, I didn't realize how good some these were until just now… and there are more on the page. Go read this one. But Alaura's is still my favorite.
Lessons
I'm starting to develop an appreciation for the work I've done here. I can't see it all just yet (give me 29 more days), but the fact that I've written 7,000+ headlines is starting to sink in.
It felt good to clean up the click bait. Gross at the time, but it was more respectful to the great headline writers of the past. See, Internet—you don't have use hyperbole and cheap techniques.
Working with other writers was really motivating. And I'm glad I chose such strong ones.
Writers are a friendly bunch. Reach out to those you respect. It can do wonders for your network (and your confidence)
The Direct Mail challenge inspired me to dig more into a dying art. You'll start seeing it on posts 72-74
Don't go to a dentist who offers back rubs
Personal Note
I'm getting better at balancing this project & my family. It's still tough and I owe my wife a world of gratitude (and a vacation) for all she's done over the last few months. In fact, she's at the zoo with kids as I write this. But I'm giving her the afternoon off and having fun the rest of today.
There's lots of gummy worms, sticky hands & ice cream in my immediate future. And no laptops.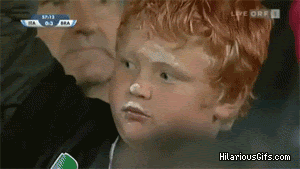 I can't wait.
Go outside,
Justin